The Killer From 'Friday The 13th': 'Memba Her?!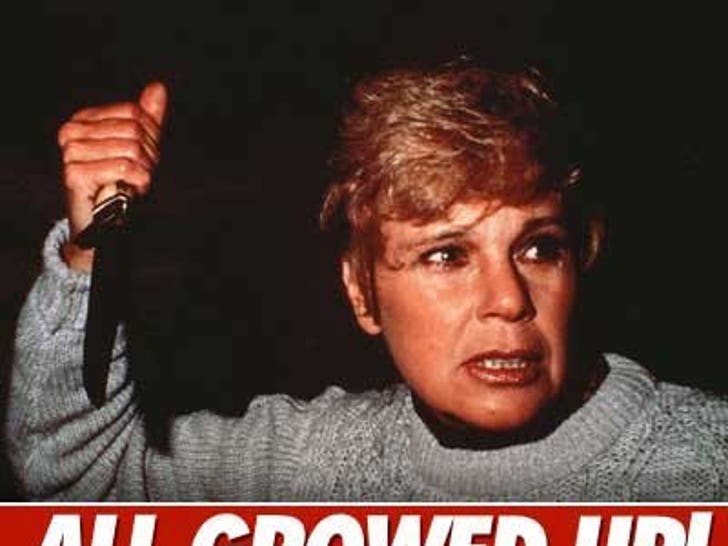 TMZ's Heinous Hair Contest -- The Finalists!
With all the screwed up hairdos rolling into the TMZ newsroom, we've gained a little extra appreciation for those brave souls working in salons and barbershops across this great country. Check out the best of the worst!
Timberlake & Pitt -- The OTHER Mile High Club
Justin Timberlake and Brad Pitt share a very special, emotional bond ... one that could only be consecrated high among the clouds -- they both have a penchant for Southwest Airlines!
TMZ has learned that a ton of celebs are giving up those fancy, costly private jet trips for a more economically-friendly way to travel. Plus, they get free peanuts!
GaGa, Abdul, Shatner, Emmit -- even Jessica Alba!! *Ding* You are now free to move about the gallery...
The trick in having hair that looks like it's in shambles like Mickey Rourke or glossy Megan Fox? It's all about what you spend. Celebs like Jessica Simpson, get hair treatments that can rack up to a ridiculous $2,500 just for hair extensions.
Check out what the going rates are for celebrity hair salons, and what stars get the most expensive 'dos. This could explain how a celeb ends up in bankruptcy.
Jacko's Crapo Up for Auction
From bejeweled gloves and a tacky robe, to the Neverland Gate and even the "scissorhands" from "Edward Scissorhands," perennially broke Michael Jackson needs dough and is auctioning off tons of his overpriced weird stuff. Check out why Jacko is the King of Schlock.
Hammin' it up for the cameras usually runs in the family. Check out these celebuspawns giving us a show.
These bushy browed stars could use a weed wacker to the face!