Hulk Hogan -- I Know Why O.J. Did It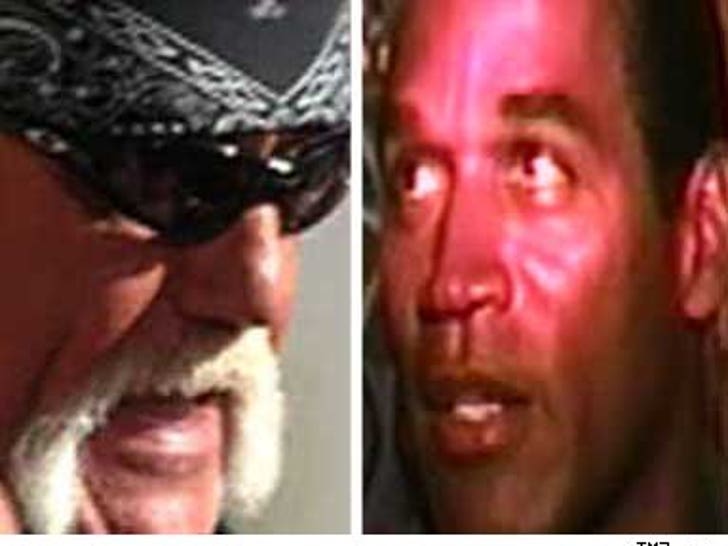 Hulk Hogan thinks O.J. Simpson may have had a point -- when he slit his ex wife's throat.
Hulk sees a parallel between the plights of poor O.J. and himself. Hulk just told Rolling Stone: "You live half a mile from the 20,000-square-foot home you can't go to anymore, you're driving through downtown Clearwater and see a 19-year-old boy driving your Escalade, and you know that a 19-year-old boy is sleeping in your bed, with your wife . . . I totally understand OJ. I get it."
Kato, your room is ready...
UPDATE: Linda Hogan's rep just issued a statement: "We have always maintained that the fear that Linda has had to live with comes from the rage and instability much too often associated with pro wrestlers." The statement goes on: "Linda and her family are taking these recent homicidal comments seriously."
The statement concludes by saying Linda's attorney is weighing his legal options.
UPDATE #2: Hulk's attorney, David R. Houston, tells us, "Page 6 only quoted a very small portion of the Rolling Stone article, not the statement in its entirety. He said that he understands the frustration that can lead to that sort of activity but he definitely does not condone it. He is grounded in his faith and a belief in a higher power and does not believe in violence for any reason."