NASA Walks All Over C.O.L.B.E.R.T.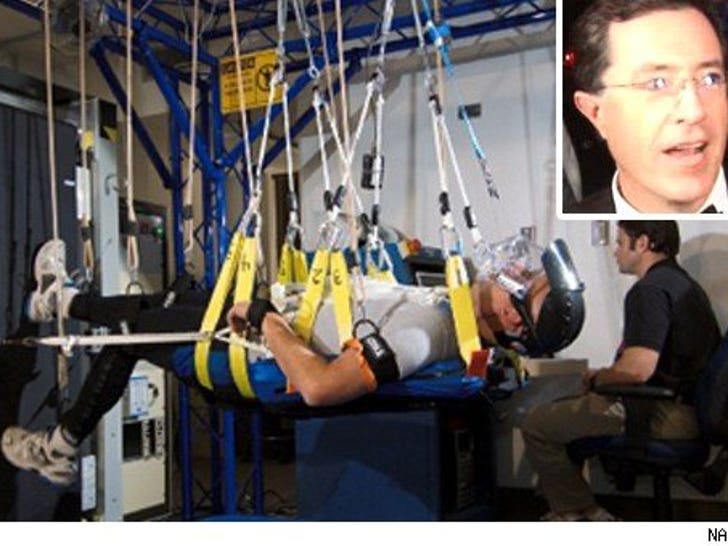 You won't find this fitness machine at your local Gold's Gym -- it's the insanely high-tech NASA treadmill that was just named after Stephen Colbert.
The C.O.L.B.E.R.T. Treadmill -- which stands for Combined Operational Load Bearing External Resistance Treadmill -- will be sent to the International Space Station in August.
NASA backed off of their offer to name a wing on the international space station after Colbert after he won their online poll, but this is one helluva consolation prize.