Samuel L -- TMZ Had Pass to Beat Woody's Ass!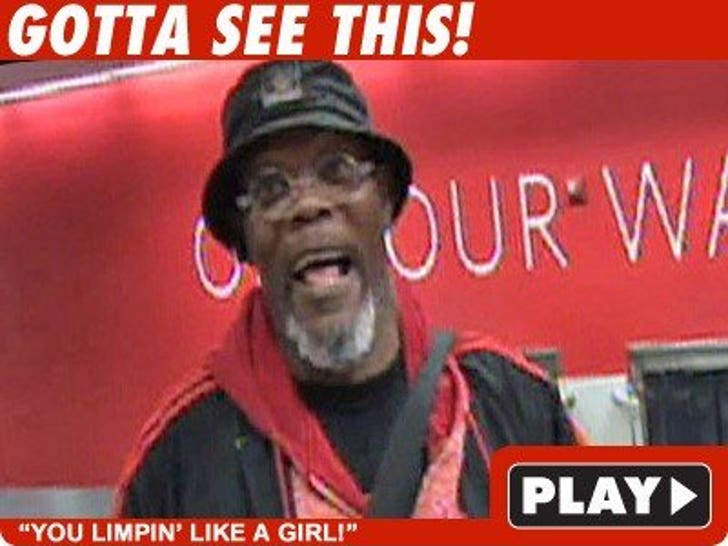 Samuel L. Jackson has had it with these mother f**kin' stars beating on these mother f**kin' paps!
Samuel L told our NY pap -- the same pap who got beat on by Woody Harrelson -- that once Woody took a swing, our guy had the right to smack back!!
Our guy held his own to Jackson's hilarious jabs -- but once Sam started mocking our photog's "girly" limp, it was all over.
Coolest MFer on the planet.