Jimmy Dean's House Overcooked in Blaze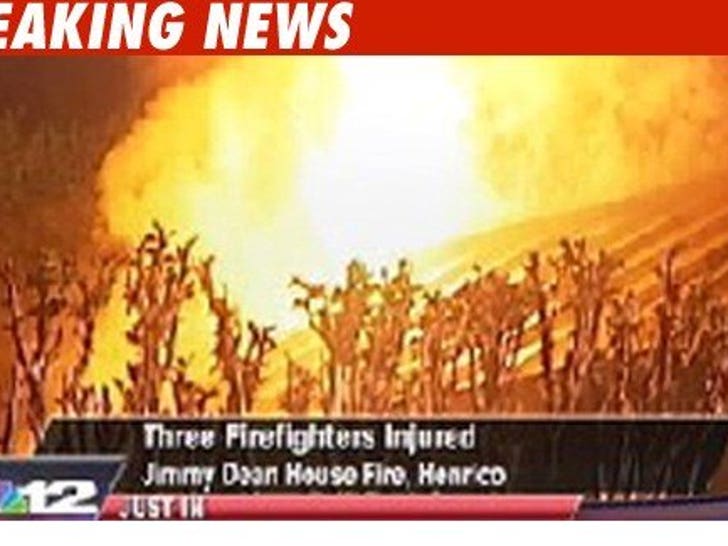 A fire consumed the Virginia home of sausage connoisseur and sometime country singer Jimmy Dean last night -- but fear not ... everyone escaped and Jimmy was able to save his 1962 Grammy from perishing in the blaze.
The Henrico County Fire Department tells us the blaze -- which they believe to be accidental -- started in the basement of Jimmy's Virgina home last night, causing major damage. Although Jimmy and his wife were unharmed, three firefighters were injured while trying to contain the flames, according to WWBT.
We're told Jimmy saved as much stuff from the burning building as he could -- including the Grammy he won for "Big Bad John" back in the 60's.