Heidi & Spencer's Ridiculous Wedding Plan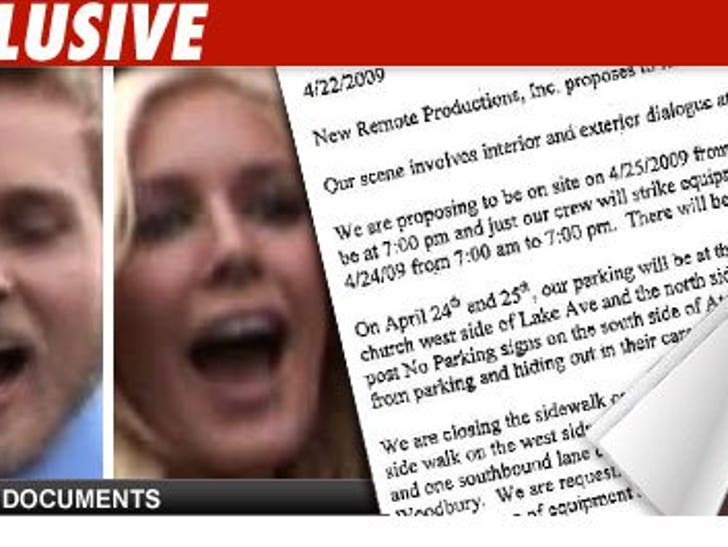 This is rich. Heidi Montag and Spencer Pratt are getting married tomorrow, and they are deeply concerned about safety -- so they are trying to keep the paparazzi at bay. Of course, we're not buyin' what they're sellin'.
We got our hands on a flyer sent around the Pasadena neighborhood where they will be tying the knot. The flyer asks residents to sign a petition, allowing the Heidi and Spencer crew to shut down some of the streets and sidewalks for "an untitled reality TV project" -- otherwise called the wedding. BTW -- the person who is listed as the line producer produces "The Hills." Why so misleading, Speidi?
Now here's the best part: They want No Parking signs on a strategic street "to discourage paparazzi from parking and hiding out in their cars" -- they say for safety reasons. Excuse us, but isn't this the couple that courts hordes of paparazzi to follow them on every street in Hollywood? Could it be they want to restrict paparazzi because it's more lucrative for them if the pappers don't get the shot? We are such cynics.
And the final sweet touch -- in making the request to the neighbors, they say they will be filming "interior and exterior dialogue" at the church. For normal people, those are called wedding vows.
UPDATE: We're told the neighbors surrounding the nuptials have signed off for all the necessary permits. Wedding on!