Rihanna to LAPD -- Gimme Back My Bling!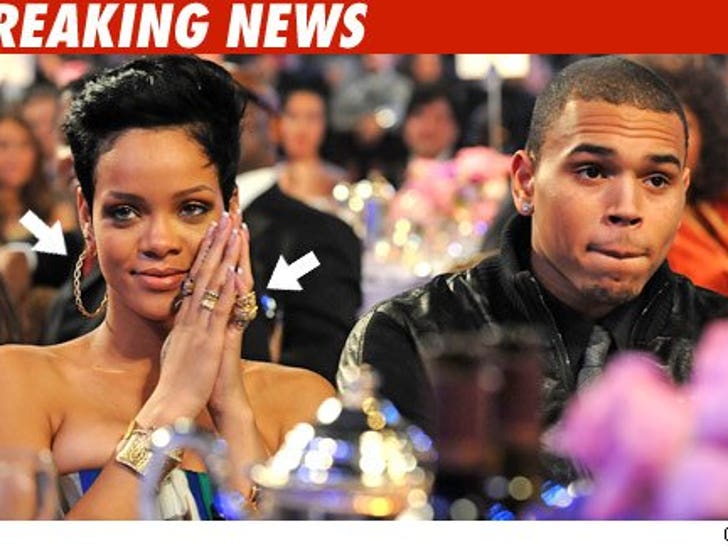 Rihanna lost more than her innocence the night she was allegedly beat up by Chris Brown -- she's also out $1.4 million in jewelry.
RiRi is asking the cops to hand back a pair of earrings and three rings the cops logged as evidence on the night in question. And get this -- the jewelry isn't even hers. According to docs, the bling belonged to four companies which loaned it to her for the pre-Grammy party she attended with Brown that night.
Rihanna's attorney, Donald Etra, claims he asked for the jewelry back earlier this month and submitted written requests on April 7 and April 17. Etra also claims that Brown's attorney, Mark Geragos, has no problem with the jewelry being released.
The earrings are described as yellow metal hoop earrings with white stones. The first ring is a yellow metal ring with white stones and green stones. The second and third rings are described as being yellow metal rings with white stones.
Brown faces a felony assault charge and a charge of making criminal threats.