Crazy Mother Trucker Leads Cops on Wild Chase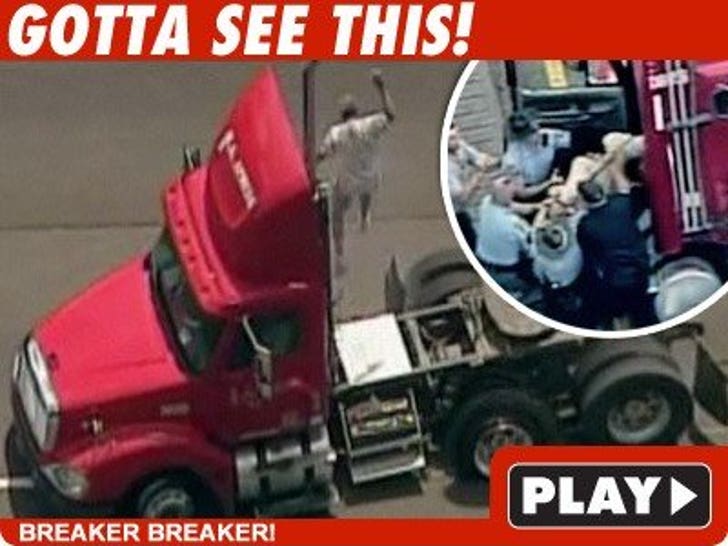 In one the craziest police chases we've ever seen, a man just jacked a big rig and tore down Interstate 75 in Atlanta -- while the owner of the rig hung onto the back of the truck for dear life.
The owner eventually jumped off the back of the tractor-trailer -- eating serious pavement -- after spike strips were able to slow it down enough for the dramatic escape.
Atlanta police then surrounded the truck, busted out the windows and pulled the massive truck-jacker out -- who decided he wasn't done yet and fought the cops until they finally subdued him.
UPDATE: A Georgia State Patrol trooper was shot during the chase, according to AJC.com. His condition is currently unavailable.
** Follow TMZ on Twitter -- CLICK HERE to check out our new page! **