Kiefer's Handiwork -- A Broken Nose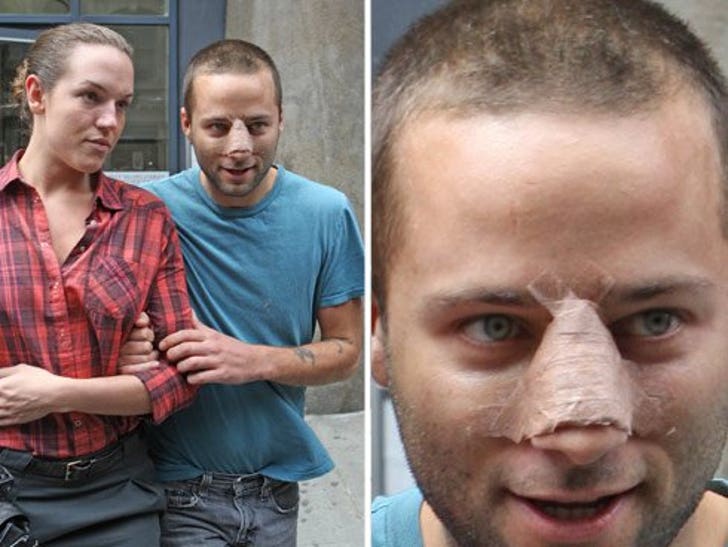 Forget about that scratch you saw designer Jack McCollough sporting post-Kiefer Sutherland headbutt, Kiefer did some real damage -- allegedly.
McCollough's rep tells TMZ Jack suffered a broken nose as a result of Kiefer channeling his inner Jack Bauer early Tuesday morning. He even had to have surgery to fix it.
As we first reported, Brooke Shields feels her fall, that set things off between Kiefer and Jack, was more the fault of her 6" heels than the "jostle" from McCollough.