Manson Gang Hideout -- The Smoldering Remains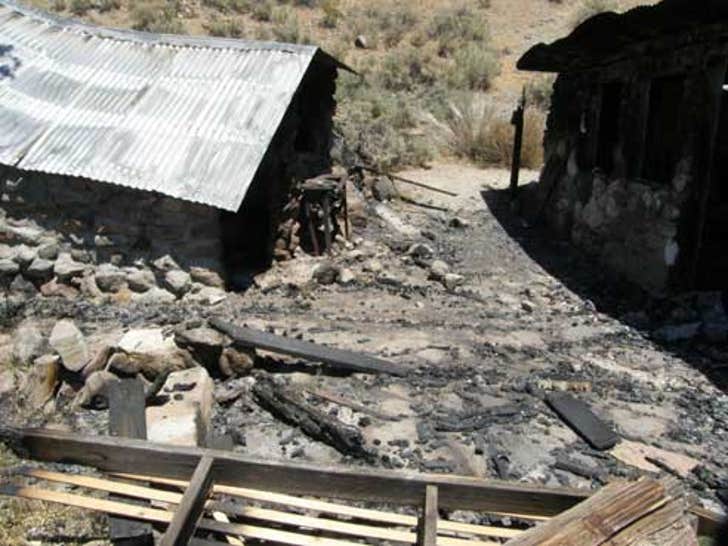 TMZ has obtained a photo of Charles Manson's Death Valley hideout after a mysterious fire gutted the infamous building earlier this week.
The fire completely gutted the inside of the structure known as Barker Ranch -- officials are unclear if it was set intentionally. An investigation is under way.
Back in '69, Manson and his gang of murderers retreated to the cabin after slaughtering Sharon Tate and seven others. Manson was arrested at the cabin -- and the structure has since become a tourist attraction.
Officials tell us they're already getting offers from groups who want to rebuild it.