Liza Minnelli: Black Widow?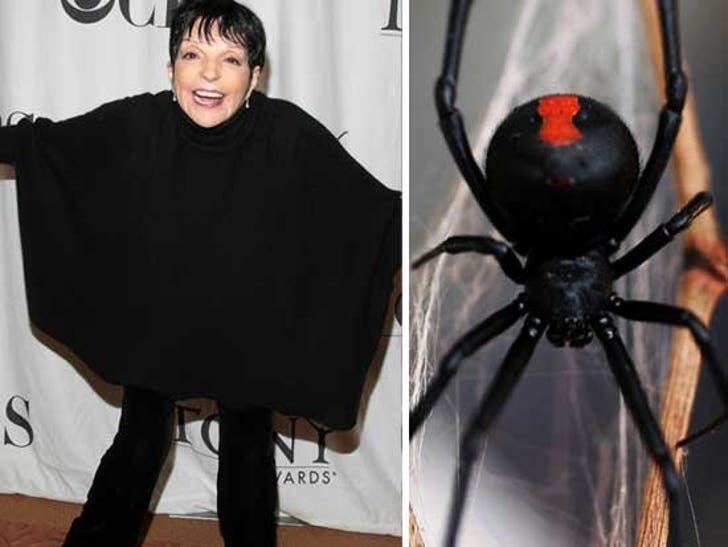 Here's four-time divorcee and pop icon Liza Minnelli, 63, in NYC on Wednesday (left) -- and the deadly Redback spider of Australia, which is a close relative of the Black Widow (right).
Believe it or not, one of them married David Gest and didn't kill him.