Barbara Walters -- Repeat Offender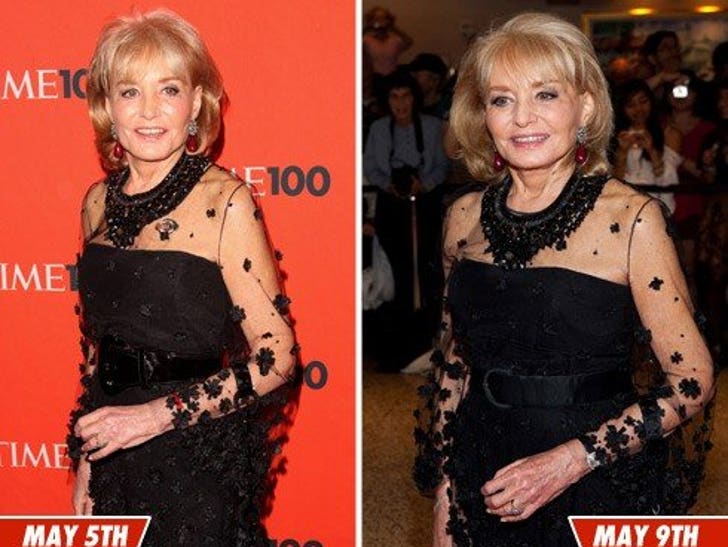 No, you're not seeing double -- Barbara Walters committed one of the biggest sins of fashion: Wearing the same outfit in public twice ... in the same week!
Babwa wore this frilly black ensemble to the Time's 100 Most Influential People gala last Tuesday -- then again to the White House Correspondents' Dinner Saturday, matching earrings and all.
Them fancy dresses is expensive, maybe the recession is to blame?