Eminem and Mike Tyson -- Somehow Not In Jail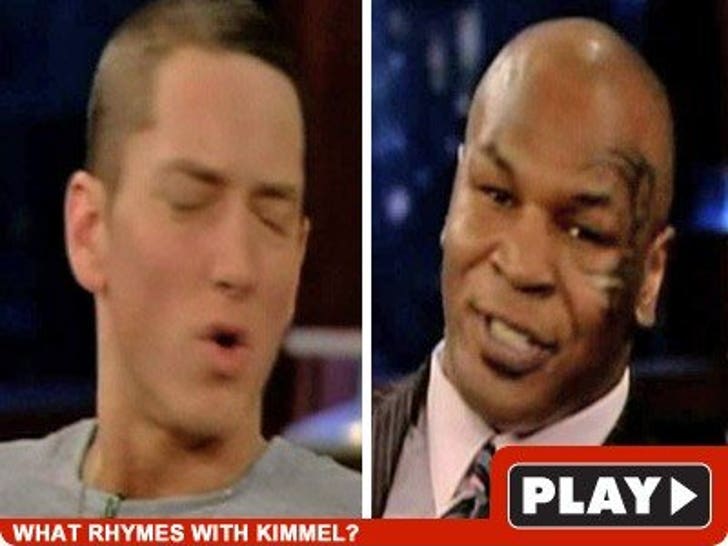 It's a shock: it turns out Eminem and Mike Tyson are humanitarians, and not in the "we eat humans" kind of way.
The rapper and the former heavyweight champion of the world both appeared very normal on Jimmy Kimmel Live last night -- Kimmel even got Tyson to appear as a sane, non-violent citizen. Tyson claims that years of reflection have made him a changed person.