Amanda Peet Is Arnold's Wife?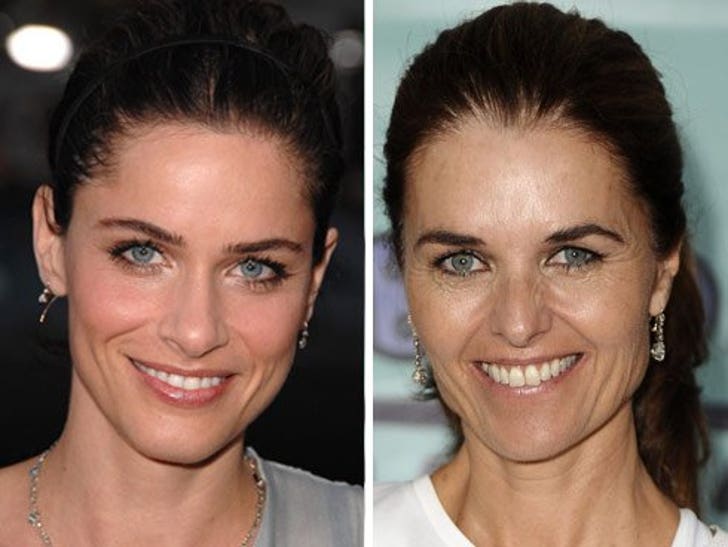 Here's Amanda Peet at a premiere in Hollywood last month (left) -- and First Lady of California Maria Shriver at a charity event in L.A. this weekend (right).
One of them is married to a man who's trying to raise money by selling San Quentin Prison.