WWE -- Nuggets Tried to Put Words in Our Mouth
WWE --
Nuggets Tried to Put
Words in Our Mouth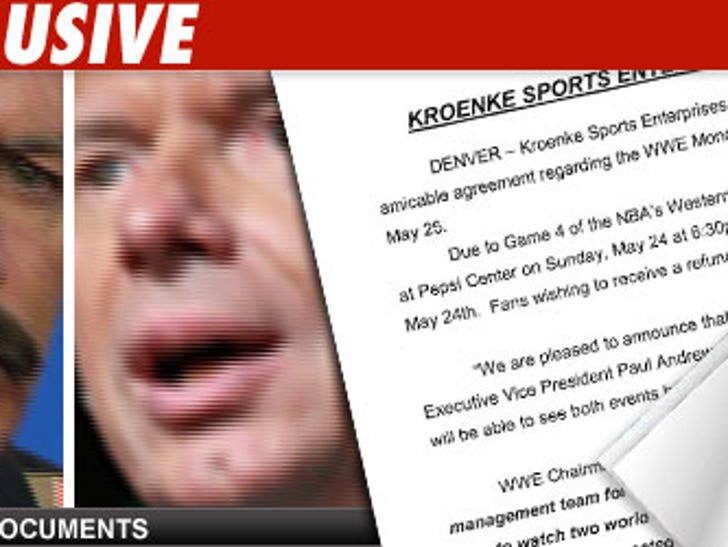 It looks like the only person who doesn't know Vince McMahon hates the owner of the Denver Nuggets is the owner of the Denver Nuggets -- and the proof is in an unreleased press release we just got our mitts on.
Before a deal had been made regarding the stadium dispute, the unreleased draft was written by Kroenke Sports and submitted to the WWE for their approval to send out to the media. It contained the following pre-written, butt-kissing, "quote" from Vince McMahon -- a quote Vince claims he never, ever said:
"By all accounts, Mr. Kroenke is one of the most respected professional sports team owners in the world, and the professional way he and his staff good-naturedly handled this conflict gives further testament to the type of business leader he is. We look forward to Sunday's WWE event and future events at the Pepsi Center."