WWE Sticks It to Denver, Moves Event to L.A.
WWE
Sticks It to Denver,
Moves Event to L.A.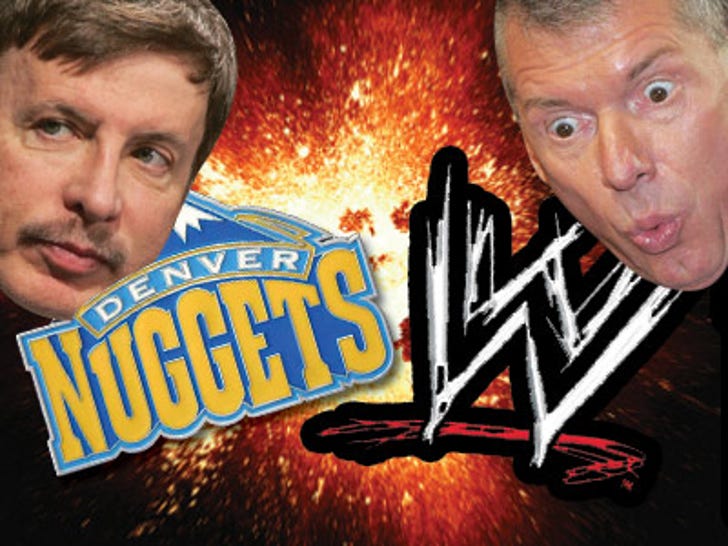 The Denver Nuggets won the battle -- but the WWE isn't finished with their war.
After Vince McMahon raised hell when the team's owner screwed up and double booked the Pepsi Center for a WWE event on the same night as an NBA playoff game between the Nugs and the Lakers, the wrestlers have finally agreed to take their show on the road.
But in what seems to be a premeditated twist of fate, Vince is bringing the show to the Staples Center in L.A. -- home of the Lakers.
The Pepsi Center is now stuck having to refund thousands of tickets.