Punky Brewster : Memba Her?!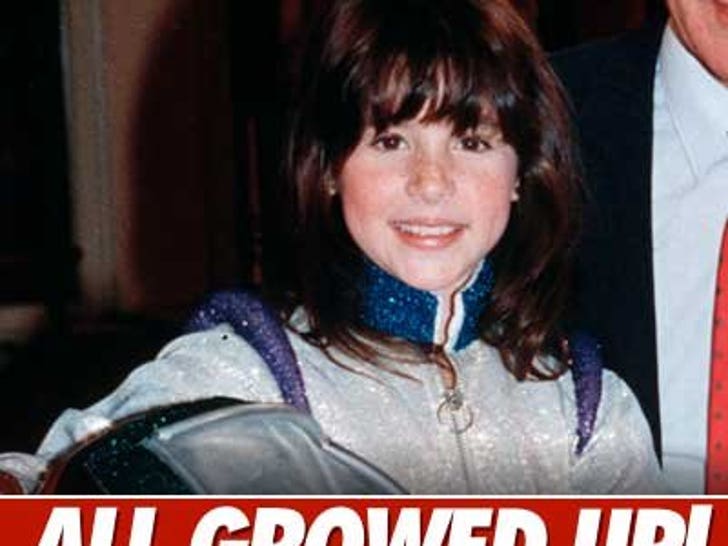 In the '80s, Soleil Moon Frye played everyone's favorite raggedy dressed abandoned wonder kid "Punky Brewster." Guess what she looks like now!


Celebrity Laker Fans -- It's Game Time!
The best place to spot a celebrity is at a Lakers home game ... on and off the court!
Jon Gosselin -- Biggest Flirt of 1995
Before meeting his baby factory of a wife and going on "Jon & Kate Plus 8," Jon Gosselin was surrounded by a bunch of kids he didn't create at the Wyomissing Area High School in Pennsylvania.
These are Jon's senior yearbook pics from 1995, when he was captain of his state champion soccer team -- which his dad coached -- and more importantly, the proud owner of the "Friendly Flirt" award.
Some things never change.
Britney Goes Two-Pieces in the Bahamas
Looking like a physically fit mother of two, a bikini-clad Britney Spears vacationed in the Bahamas with her kids and her conservator dad.
Before wowing the "American Idol" judges with his shrieks and black nail polish, Adam Lambert glammed it up with shrieks and black lipstick.
Back in 2004, Lambert put on his best goth Liza drag performing in "The Zodiac Show."
Who says Hollywood changes people?
Public parks are a great place for stars to have a picnic, soak up some rays ... and dodge some occasional stranger danger.
American Idol Finale -- Outtie 5000
The American Idol Finale was filled with huge stars, huge moments -- and thanks to Bikini Girl, huge ...