Contestant Goes Nuts on Drew Carey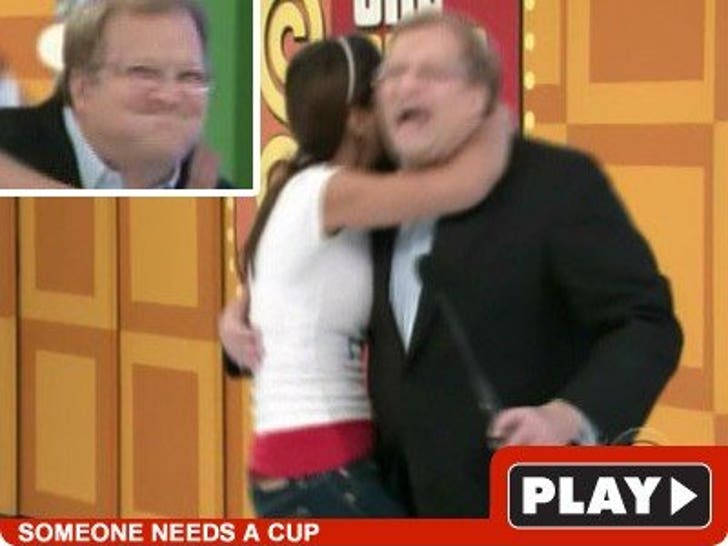 The price was right -- but this girl's reaction was oh-so-wrong, 'cuz Drew Carey got a knee straight to the brain-basket!
Yeah, we know -- it's the second shot to the cojones we've posted today ... must be a full moon or something. Guard your junk everyone!