Gibson Divorce -- A Sticky Wicket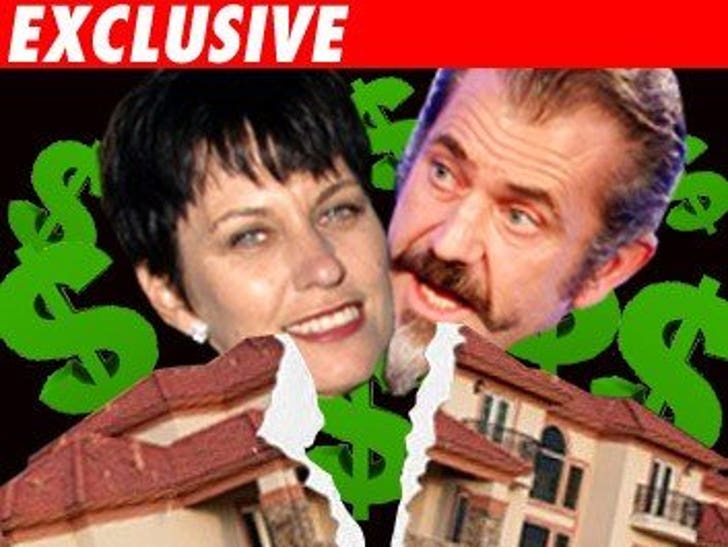 Mel Gibson's divorce is rolling along, but we're told it ain't gonna be as simple as a clean 50/50 split.
First of all, it looks like Mel's reported wealth -- $900,000,000 -- is inflated. The business people are still figuring it out, but a huge portion of his net worth is tied up in real estate. As one source put it, relative to his wealth, there's not a lot of cash involved.
That's not to say Mel and Robyn are living on a budget. They have millions in the bank ... we're told Mel is pulling in about $17 million on his latest movie project.
Now here's where it gets complicated. Some of the real estate is being held in trust for their children. As for the rest of the real estate, it's not a good time to sell, but we're told they will most likely have to liquidate the lion's share of these assets for their property settlement.