George H.W. Bush -- Private Stimulus Package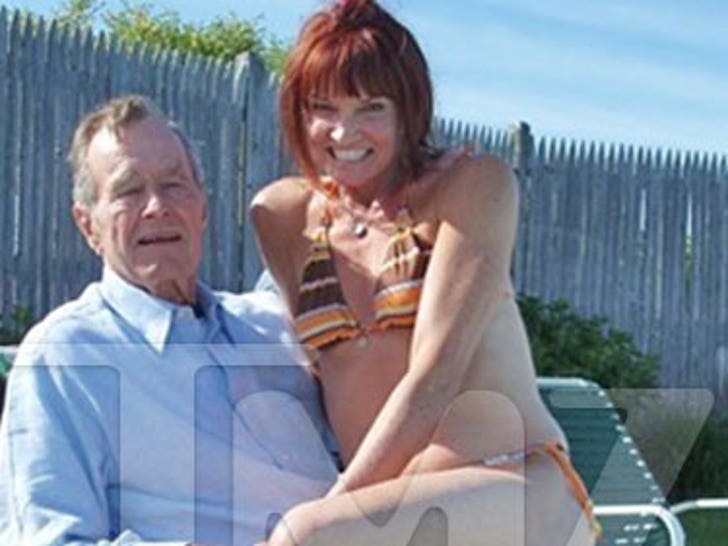 Okay, okay ... allow us to explain: The chick using President George H.W. Bush's lap as a seat cushion in this photo is NOT a stripper -- she's a "performer."
In fact, the woman, Katie Cameron, and a bunch of fellow actors from a playhouse production of "A Chorus Line" were invited to the Bushes' private vacation home in Maine yesterday to celebrate Barbara's 84th birthday.
No word on who got to blow out the candles.