Lorenzo Lamas -- Bush League Performer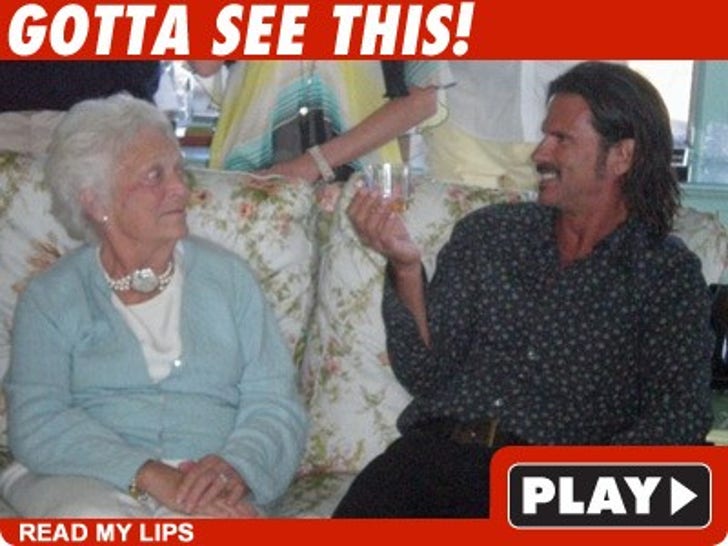 George Bush wasn't the only one gettin' some action at Kennebunkport -- because Barbara Bush got serenaded by the one and only Lorenzo Lamas at her 84th birthday party!
Lorenzo's in Maine performing in the Ogunquit Playhouse's "A Chorus Line."
Unlike Georgie, Barbara's lap was left untouched.

UPDATE -- Lorenzo Lamas released a statement that reads, "It was a memorable day for me and my brother Steven, along with the cast of a show I'm doing up in Ogunquit, Maine. President Bush and his gracious wife Barbara invited us all up to their compound in Kenebunkport [sic] for a pool party. After swimming we all went inside for some cocktails and impromptu singing. I sang 'Solamente Una Vez' to Mrs. Bush. It was a song that I remember my father loved to sing. The highlight of the day for me was George Sr. Driving his speedboat full throttle to the compound. I swear he almost shook the Secret Service detail following us."