Carrie Prejean -- I'm Not Paranoid .. I have Enemies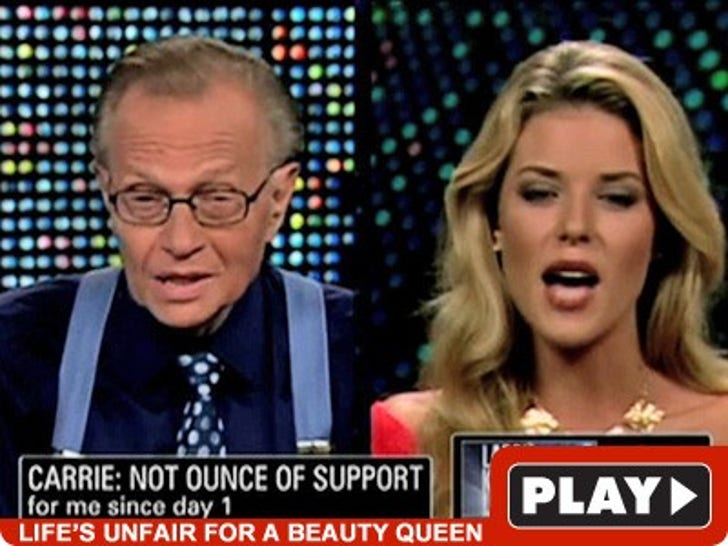 Carrie Prejean told Larry King the Miss California USA people were pushing the gay agenda so hard they couldn't hide it -- even asking her to go to a gay event in disguise.
Prejean insinuated pageant officials wanted her to pose in Playboy -- they've told us they were merely passing the offer along, per her demand.
Prejean did not address Donald Trump's statement to us ...that she treated people in the pageant like s**t and refused to participate in 30 sanctioned events.