Roker's Speidi Attack -- Al, Relax!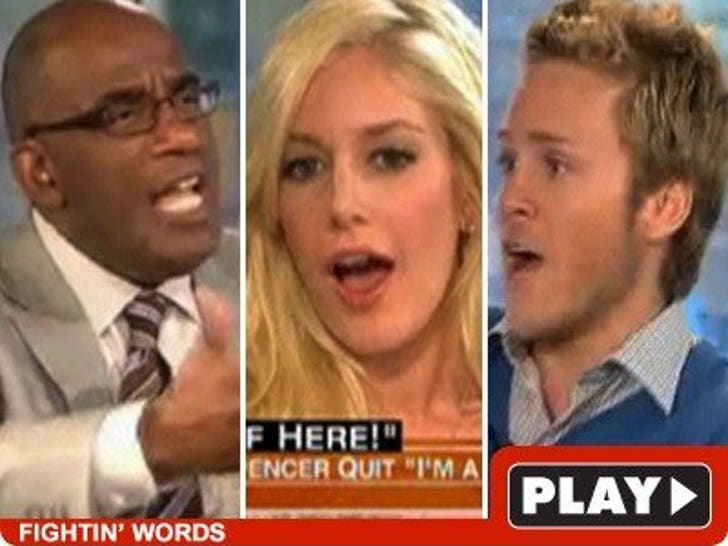 Here it is -- Al Roker's hard nosed interview that dug at the heart of Heidi and Spencer. But did he go too far?
Roker unleashed a barrage of questions at the pair in an attempt to find out if they're really the "jerks" they come off to be on television.
Right after the interview, Roker and Speidi each went to different media outlets to bash the other. Heidi told Ryan Seacrest she felt "personally attacked." So the question now is ...