Barbara Walters Is Anti Anti-Aging Ad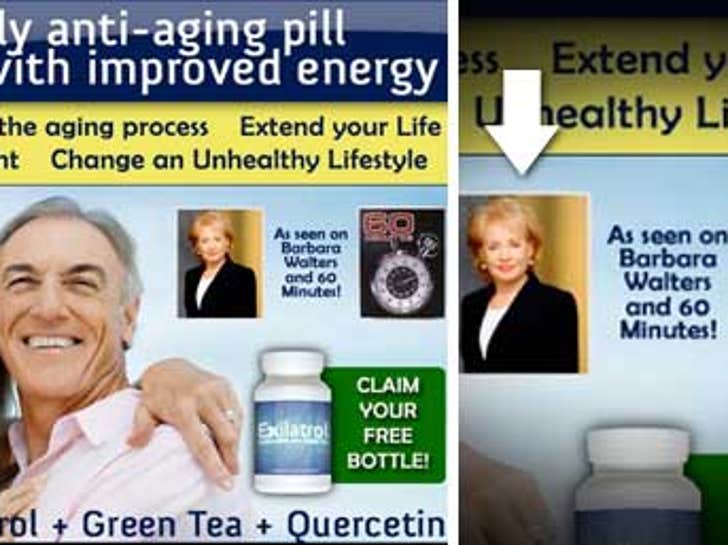 Barbara Walters has been around forever -- but that doesn't mean she endorses every anti-aging pill on the planet.
Walters is pissed at something called Exilatrol for using her picture in one of their online ads. Next to her photo it says, "As seen on Barbara Walters and 60 Minutes." She tweeted her displeasure, saying, "If u see ads for products with Resveratrol showing my photo and name they are false."
Babs talked about Resveratrol, an ingredient in Exilatrol, in an anti-aging special in 2008 -- but she has never specifically endorsed any product.