Kiefer Sutherland in ... The Jack Bauer Happy Hour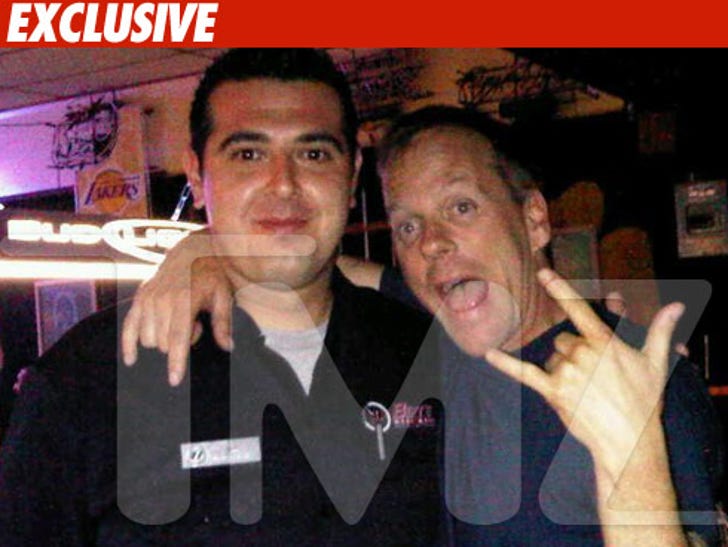 Kiefer Sutherland played the role of gravity's bitch this weekend at a bar outside L.A.
Kiefer went on the celebratory bender in Covina, Cal. Saturday, after blowing $20,000 on two Kawasaki street bikes at Bert's Mega Mall.
After the big buy, we're told Kiefer and pals -- including a few bike shop employees -- headed over to Clancy's bar a few blocks away. Our sources say Kiefer slammed shots and beer until 2 in the morning -- falling to the ground at one point.
No worries -- Kiefer had a driver.