Jonathan from "Who's The Boss" : Memba Him?!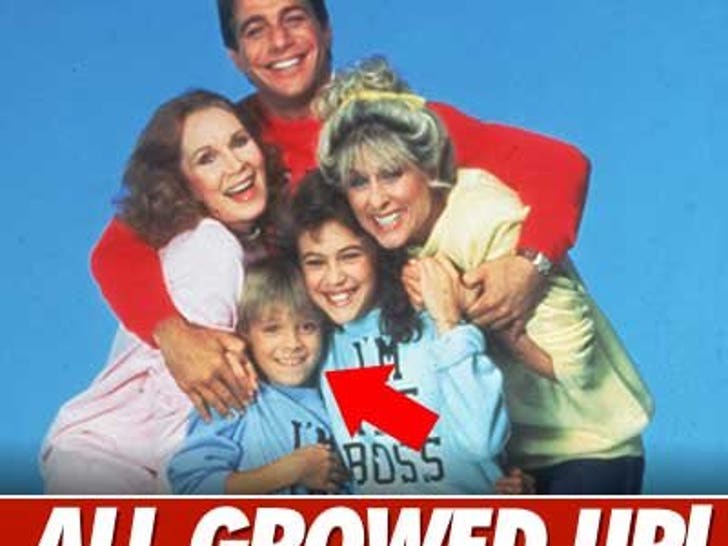 Daddy Got A New Pair of Teeth?!
Chew on this -- sometimes certain sets of teeth go through a crazy, mysterious change after the owner becomes famous!?! Check out the proof!
TMZ's Foot Fetish Contest -- The Finalists!
From fungus filled feet to perfectly painted toes, people really stepped up and sent in pics for our Foot Fetish Contest. We double dog dare you to look through the whole gallery!
Jon and Kate Divorce Docs -- Not for Your Eyes
Every single aspect of Jon and Kate Gosselin's lives is on display for anyone with the two C's -- curiosity and cable -- but don't expect to feast your beady eyes on their divorce docs ... they're sealed.
The docs, which were filed in Montgomery County, PA, are under lock and key -- safely hidden away from the media hype that has fueled the show's massive ratings.
We're told all the court clerks were personally called by the head of the department, and told under no circumstances are the papers to be released -- and if they were, it means BIG trouble.
What we do know: Kate filed the papers and the filing cost her $282.50.
These guys are half-responsible for creating some of your favorite celebs -- now it's your job to guess which stars will be giving these fellas Father's Day gifts!
Britney Goes from Circus to Zoo
Britney Spears loves to partake in activities that mirror her own life -- she named her tour Circus, and yesterday she took her kids to the London Zoo ...
It's almost like that thing never really happened ...
Kanye's Pancake Date -- Pass the Sizzurp!
Kanye West rolled into the Original Pancake House in Chicago this morning for a little flap-jack action with the regular folk ... but it was the lady he brought to breakfast that got everyone talkin!
The lady scarfin' down breakfast with K was Amber Rose -- the girlfriend he reportedly just broke up with.
We're told the two were extremely nice to staff and patrons during the meal -- but they weren't seen doing "anything couply" during the meal.
In case you're wondering what Kanye's breakfast of champions contains -- one omelet, an order of strawberry pancakes -- and extra whipped cream.