Perez Hilton's Head Shot -- The Mystery Fist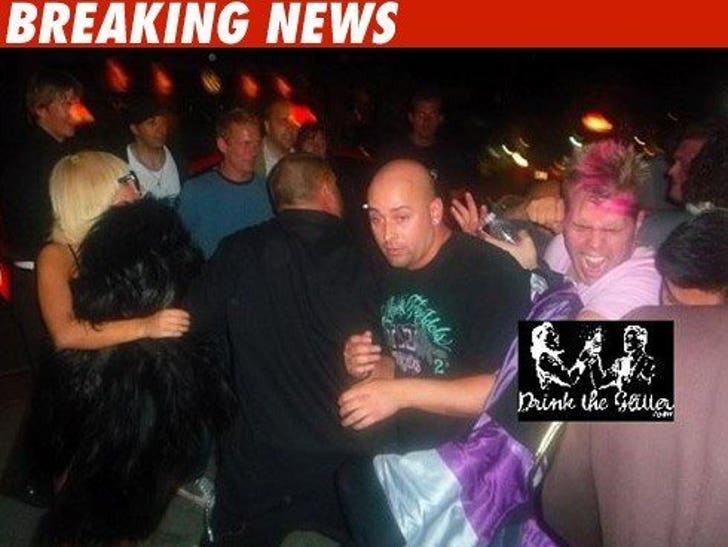 Here it is ... the exact moment Perez Hilton took a closed fist to the dome piece.
If you look closely at the photo, obtained by Canadian website DrinkTheGlitter.com, you can see the clenched fist ... the scared look in his face ... and is that Lady GaGa?
It's unclear from the photo who the fist belongs to -- although Perez claims Will.I.Am's manager Polo threw the punch after the blogger and the rapper got into it outside an awards show after-party in Toronto.