Barbara Walters' Spy Cam at Jackson Memorial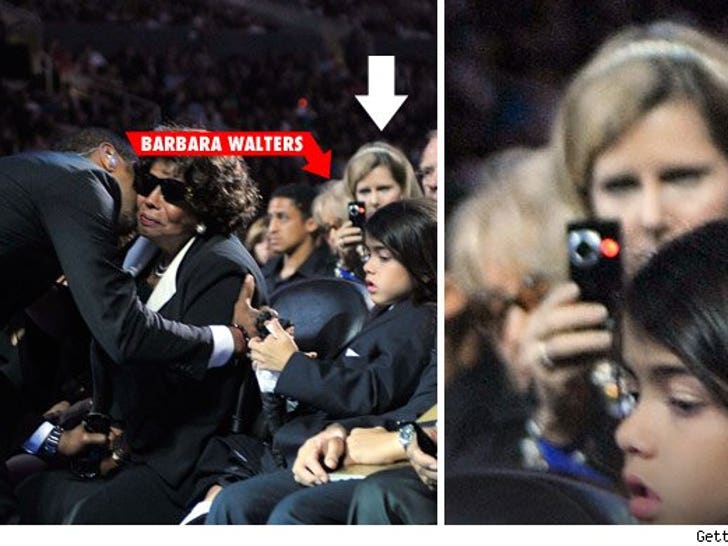 If everyone were to jump off the Brooklyn Bridge, Barbara Walters would too.
During last night's "20/20" Michael Jackson special, Walters showcased footage shot by an ABC producer sitting next to her at the memorial. The video captures Katherine Jackson and Michael's kids two rows in front of Barbara watching the service -- despite the fact that tickets to the event clearly state "no camera/video/recording."
An ABC source tells us Barbara's producer decided to shoot video because "once inside the Staples Center it was quite obvious to our producer that plenty of people were shooting video."
Calls to AEG (which threw the event) were not returned.