Lohan Stiffs Locksmith Who Came to Her Rescue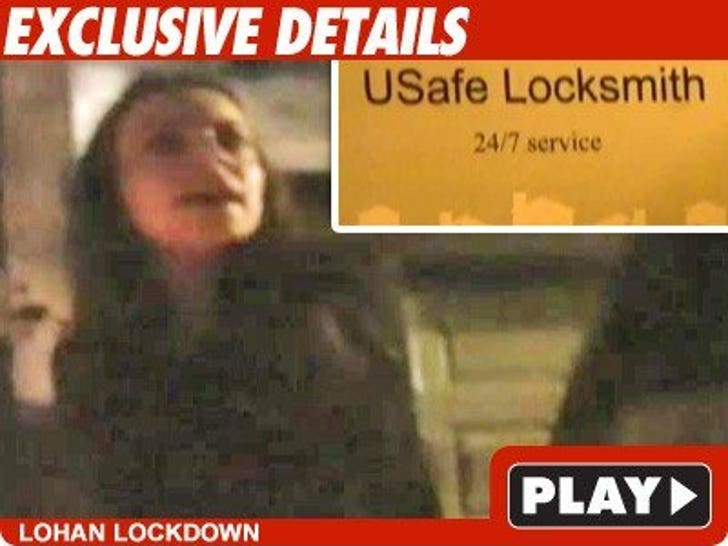 Lindsay Lohan called a locksmith for help late last night -- and showed her gratitude by stiffing him!
Linds and Sam Ronson called USafe Locksmith to Sam's house when they realized they lost the house keys.
As the locksmith did his thing, Lindsay found an open window and told the locksmith he could stop. The locksmith asked for his $39 fee, but Lindsay refused, offering $20 instead.
The locksmith tells us Sam then told him to move his car away from the property. He obliged, but when he came back, Lindsay and Sam had locked themselves in the house and didn't pay him a penny.