Oscar Mayer's Funeral Wish -- No Wienermobile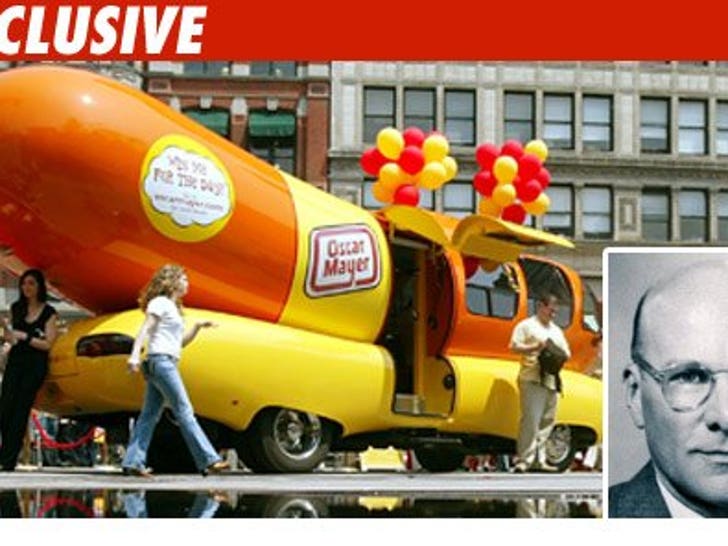 The famous Oscar Mayer Wienermobile has proudly made appearances at funerals of past members of the Mayer family -- but don't expect to see it at Oscar's.
A rep for Oscar Mayer told us Mr. Mayer -- the grandson of the original Oscar Mayer -- requested the Wienermobile not make an appearance because "it would be too much of a spectacle." Mayer's wishes were for a small private funeral.
Oscar died Monday -- he was 95.