Little Cindy Brady : Memba Her?!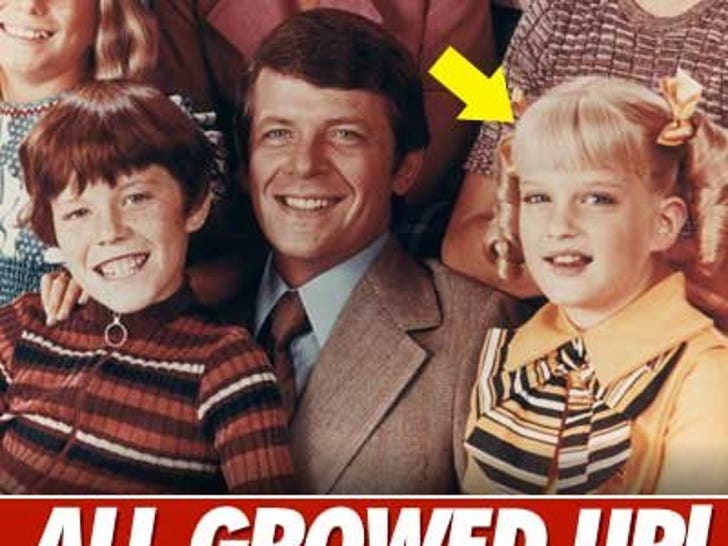 Michael Jackson -- Publix Figure
Check out these pics of Michael Jackson's 2003 grocery store shopping spree -- the one where his friend shut down a Publix supermarket so he could "shop like everyone else and put things in a basket."
We also have some cute shots of MJ hangin' out with the kids.
Guess the Growing Hairline
For some crazy reason, these celebrity hairlines are working in reverse -- it's a follicle miracle! See whose hair is magically making a comeback!
No one enjoys freedom more than celebrities -- as you can see by this group of newly single celebs who was setting off Fourth of July fireworks all by their lonesome.
Daddy Got A New Pair of Teeth?!
Chew on this -- sometimes certain sets of teeth go through a crazy, mysterious change after the owner becomes famous!?! Check out the proof!
Michael's Memorial in Pictures
After over two hours of speeches and songs, Michael Jackson's poignant and sad memorial service has come to an end. Check out some of the memorial highlights.
These guys are half-responsible for creating some of your favorite celebs -- now it's your job to guess which stars call these dudes "Dad!"
The Many Faces of Michael Jackson
Michael Jackson constantly reinvented himself -- and we aren't talking about his music. Check out the many faces of MJ -- 42 consecutive years worth.
Britney Goes from Circus to Zoo
Britney Spears loves to partake in activities that mirror her own life -- she named her tour Circus, and yesterday she took her kids to the London Zoo ...
It's almost like that thing never really happened ...
See whose summer bod is ready for a tan and who needs to go back in the oven to finish cooking!