Wednesday in "The Addams Family":Memba Her?!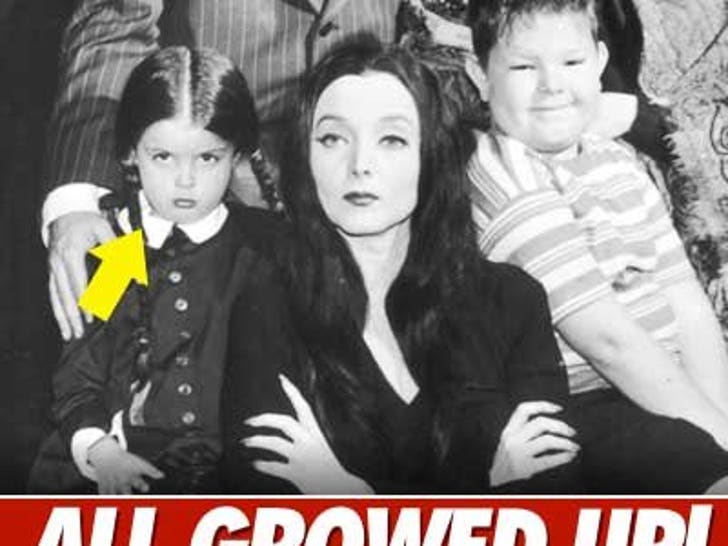 Lisa Loring is best known for her role as little Wednesday Addams in the all together spooky TV series "The Addams Family." Guess what she looks like now!


MJ's Former Nanny -- Obsessed from an Early Age
Michael Jackson's former nanny, Grace Rwaramba, fulfilled most of her high school fantasies when she became a part of MJ's life -- as her old high school yearbook spells out multiple times.
Michael Jackson is mentioned four separate times in her 1985 senior yearbook from The Academy of the Holy Family in Connecticut. In one section, classmates predicting Rwaramba would marry the singer and have her "own generation of Jackson 5."
It takes a lot of pull for a long lasting career in Hollywood -- and these stars definitely know how to stretch their time in the spotlight!!
Kabbalah-Bling -- Totally Strung Out!
Once Madonna strapped one on, the little red bracelets became more popular than Ed Hardy shirts at a poser party! Check out who's rockin' the string!
With the economy in the tank, even the elite have an excuse to enjoy the cheaper things in life!
Neverland Ranch -- The Raid Photos
The Santa Barbara County Sheriff's deputies who raided Michael Jackson's home in 2003 at Neverland Ranch had their hands full -- the place was a mess.
All these photos were taken inside the house, as deputies faced the daunting task of sifting through all of MJ's stuff.
By the way, most of the evidence involving drugs was never admitted at trial, because authorities felt it was not relevant to the molestation charge. Most of this evidence hasn't surfaced until we combed through tens of thousands of documents and photos.