J to the N-O -- Lopez Refuses Baby Gift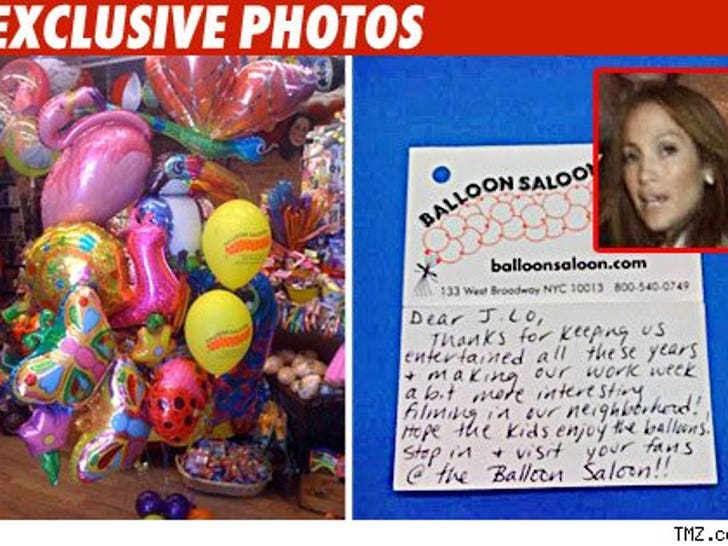 Jennifer Lopez deflated the hopes of a local NY business after she turned away an elaborate balloon bouquet for the twins -- and we've got a shot of the denied goods.
Jenny is currently in town to film a movie -- and we're told the Balloon Saloon sent her a gift and a note thanking her for making their area "a bit more interesting."
But the balloons only made it as far as Lopez's trailer door -- where they were completely rejected by her bodyguard and sent back to the shop.
So, for the record: J. Lo's love don't cost a thing -- and definitely can't be bought with inflatable latex.