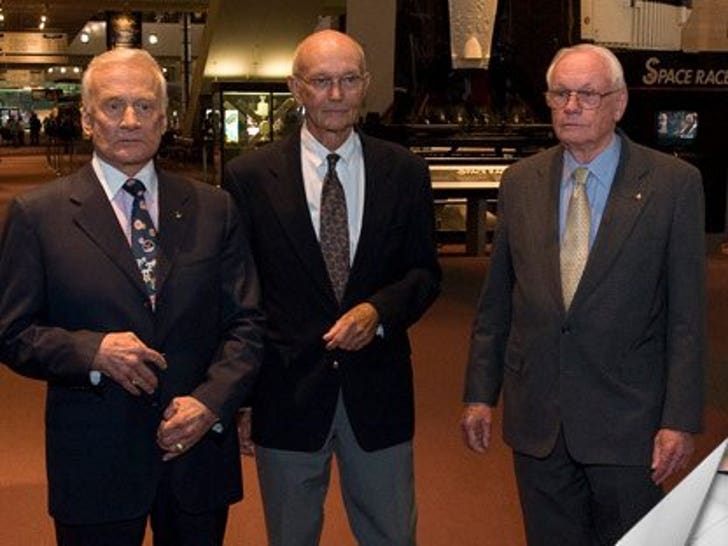 Aldrin, 79, Collins, 78, and Armstrong, 78, resurfaced at an event commemorating their historic space flight on Sunday, looking out of this world.
In his memoir, Aldrin discussed his post-NASA career battles with depression and alcoholism.
Collins never actually walked on the moon.
Armstrong uttered the famous line, "One small step for man, one giant leap for mankind."