Joe Francis - No Girls, No Bribes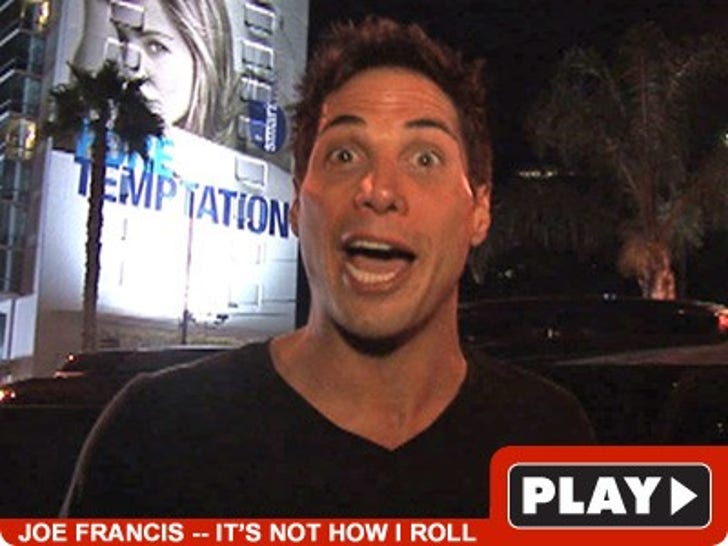 Girls Gone Wild king Joe Francis scoffed last night at allegations that one of his people bribed his jailers in 2007 with lavish gifts in return for favored treatment. Joe says if anyone would bribe jailers on his behalf ... girls would be involved.
Two former Reno jail employees along with Aaron Weinstein -- a former GGW producer -- have been arrested in the alleged bribing scandal. Weinstein allegedly gave the jailers a Cartier watch, a $5,000 gift card to Sax Fifth Avenue, a big screen TV, $3,200 in cash and tickets to the Oakland Raiders games in return for special perks in the pokey.