What Can Brown Do for Dr. Conrad Murray...?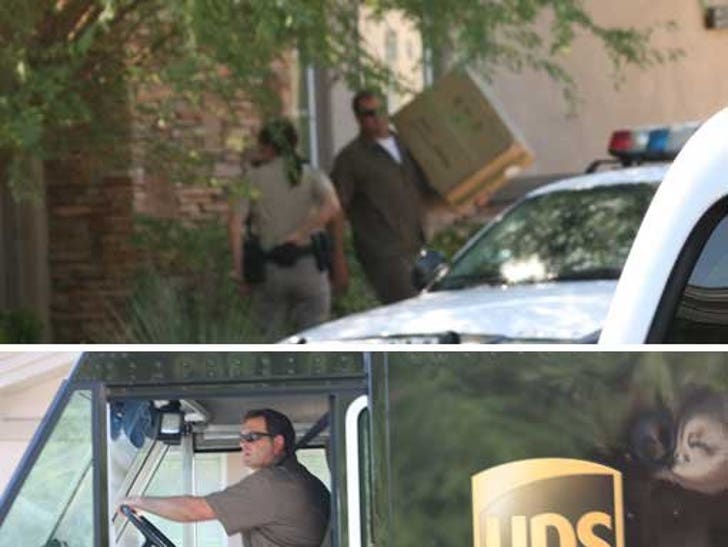 There was a blockade ... law enforcement all over the place ... special agents with ski masks and guns -- but one determined UPS delivery man somehow got through it all to get his package to Dr. Conrad Murray's house.
Rocking a pair of sporty shorts for agility -- and with his "I-mean-business" sunglasses covering his face -- our hero rolled up right in front of the Doc's Las Vegas home during a freaking DEA raid today -- determined to fulfill his obligation to a customer who put his trust in the big brown shield.
But after knocking on the Doc's door, the UPS man was forced to take his package back -- for some reason, no one was available to sign for it.
With his options exhausted, the fearless delivery man once again mounted his brown steed and rode off into the harsh Nevada desert ... until tomorrow, when he will make "Delivery Attempt #2."