Zac Efron ... Is a Badass?!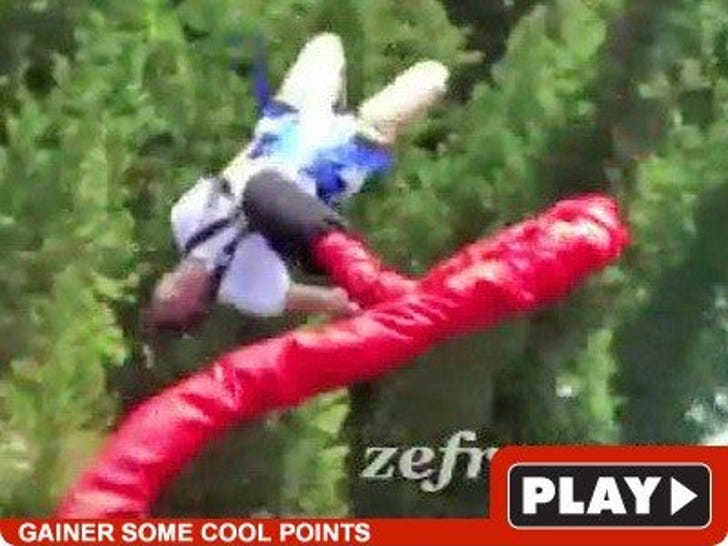 After watching this unbelievable footage of Zac Efron throw himself into a badass flip during a recent bungee jump in Canada -- you're probably going to wonder how the guy sings and dances with a set of brass man-nuggets between his legs.
Seriously, this is just badass.