Richard Dawson : Memba Him?!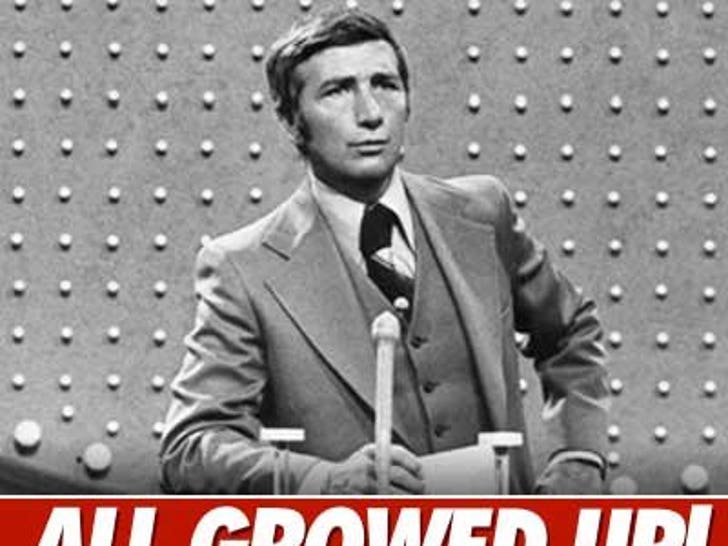 Wax Me Up Before You Go-Go!
Some of the realest things about Hollywood heartthrobs are these fake figurines of wax unveiled at Madame Tussauds Hollywood Museum! The likeness is spooky -- but the wax seems to be more vibrant than the real deal.
Guess the Growing Hairline
For some crazy reason, these celebrity hairlines are working in reverse -- it's a follicle miracle! See whose hair is magically making a comeback!
Hear ye! Hear ye! Wethinks these paintings from Worth1000.com will fetch ye fancy -- so clicketh through 'n swoon at tis paintings done with the freshest of computer softwares!


Whether these "Harry Potter" look-alikes really belong in Hufflepuff, Gryffindor, Ravenclaw or Slytherin is up to you -- but check out which celebs really had us seeing double double toil and trouble.
Jack Nicholson -- Aqua Lung
Jack Nicholson has perfected a swimming move even Michael Phelps won't try ... the 50 meter backsmoke.
The 72-year-old enjoyed a cig, while floating in the waters off France this weekend.
Who needs a flotation device, when you got a cancer stick?
TMZ's Summer Sunburn Contest -- Finalists!
S-P-F that's gotta hurt! The charred flesh photos poured in for our Summer Sunburn Contest ... and and all we have to say is SUNBLOCK PEOPLE -- FOR THE LOVE OF ALL THINGS HOLY, SUNBLOCK!
Daddy Got A New Pair of Teeth?!
Chew on this -- sometimes certain sets of teeth go through a crazy, mysterious change after the owner becomes famous!?! Check out the proof!