Triumphant Return ... to Burbank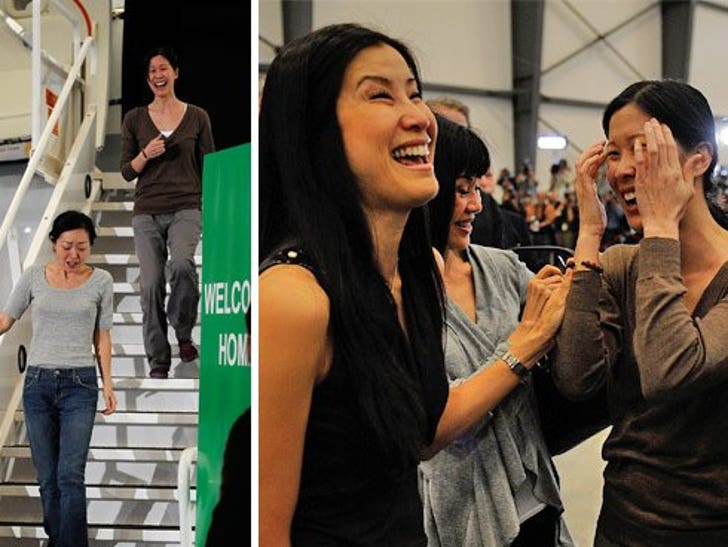 After nearly 5 months in North Korean captivity, journalists Laura Ling and Euna Lee finally returned to Bob Hope Airport in Burbank, California.
The photo on the right was taken moments after Laura was reunited with her sister, former "View" host Lisa Ling. The women hadn't seen their families since March.
The two women flew in on a private jet, reportedly owned by movie producer Steve Bing, who happens to be a close personal friend of Bill Clinton -- the man who talked 5'3" Kim Jong-il into releasing Laura and Euna.