Jo on 'Facts of Life': 'Memba Her?!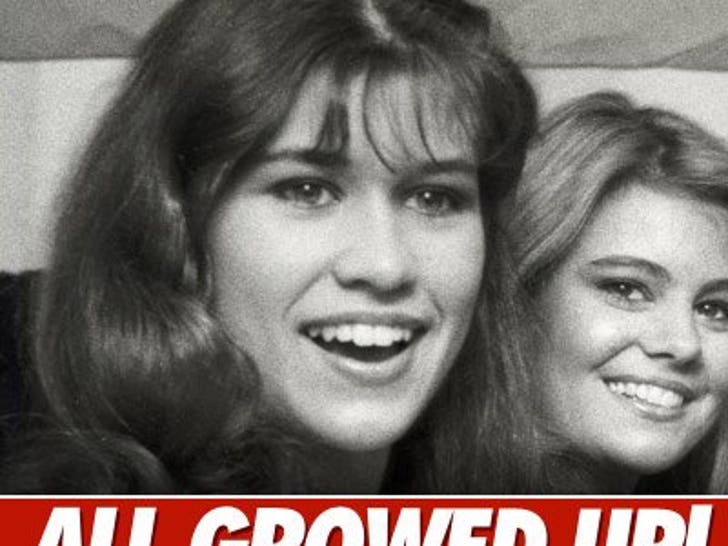 Nancy McKeon is best known for playing tomboy Jo Polniaczek (alongside Lisa Whelchel) on the '80s TV series "The Facts of Life." Guess what she looks like now!
Guess which celebrity smackers have mysteriously gotten more voluptuous with time!
Just because they aren't French doesn't mean these stars can't toast!
You Belong in the Circus!
Step right up ... and check out the oddities of Hollywood -- we've got bearded ladies, tight rope walkers, jugglers and a half-woman/ half-fish!
And the best part ... no animals were harmed in the making of our circus!
Can you guess whose famous genes spawned these cute kids?
These male makeup mishaps are no mistake -- guys are eyelining the competition!
Hear ye! Hear ye! Wethinks these paintings from Worth1000.com will fetch ye fancy -- so clicketh through 'n swoon at tis paintings done with the freshest of computer softwares!


Gotta Chip on Your Shoulder?!
They've got the cash -- but these stars are out to prove they've got the stones to put their dough on the line against some serious poker sharks!
Madonna Punishes the Ocean with her Shoulders
Wearing her self-titled team uniform/bathing suit, Madonna continued celebrating her 51st birthday by taking her jack-diesel shoulders for a dip off a boat in Italy yesterday.
Madge's Brazilian boytoy Jesus Luz watched to make sure her buff, veiny arms stayed afloat.