Diddy to Howard U -- No Justice, No Peace!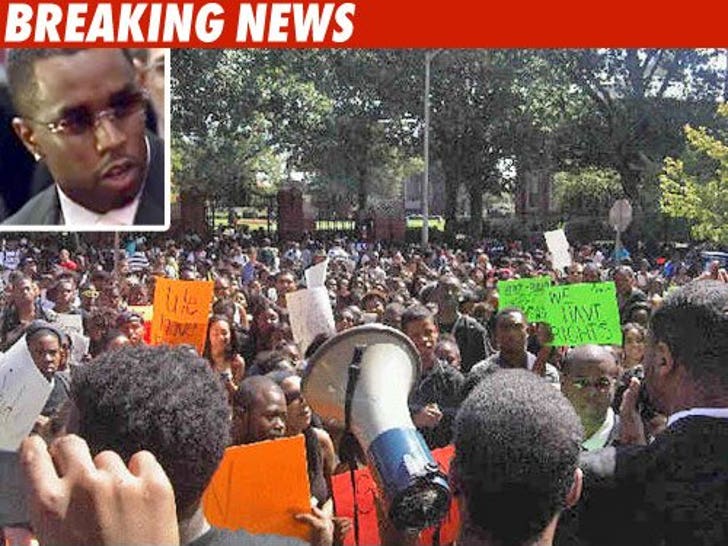 He might not be in the trenches, but Diddy has joined the student protests at Howard University through his Twitter page.
Diddy -- who went to school at H.U. back in the day -- has been firing off several messages to the waves of students currently protesting over housing and financial aid packages.
For the last two hours, Diddy has been sending messages like, "NO JUSTICE! NO PEACE!!! Let me know if yall need me to come down there yall! I got yall BACK! Let's go!!!"
And just to be clear he's not encouraging violence, Diddy then wrote, "Do what we did and take IT OVER!!!! Let's go! And do it in a peaceful way but DO IT!! ... If your at HU go to the A building now and make sure they feel you!!! And send me updates!!! Let's go!"
School spirit never dies.