Alexandra Paul from 'Baywatch': 'Memba Her?!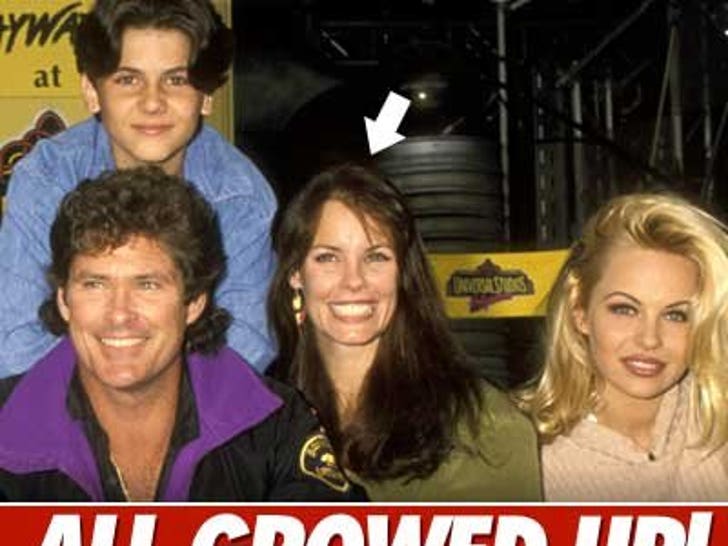 Alexandra Paul -- seen here with David Hasselhoff, Jeremy Jackson and Pam Anderson -- is best known for playing Lt. Stephanie Holden on "Baywatch." Guess what she looks like now?
Meteorologists say the Pacific Ocean reached its boiling point on Thursday ... after Australian beauty Sophie Monk went for a swim.
The 29-year-old hottie has been know to raise more than just temperatures.
These stars are stuck with these tattoos forever and ever and ever -- or at least until they fork over enough cash to get 'em removed!
LITERALLY! Watch for falling stars...
These guys are half-responsible for creating some of your favorite celebs -- now it's your job to guess which stars call these dudes "Dad!"
Wax Me Up Before You Go-Go!
Some of the realest things about Hollywood heartthrobs are these fake figurines of wax unveiled at Madame Tussauds Hollywood Museum! The likeness is spooky -- but the wax seems to be more vibrant than the real deal.
Gotta Chip on Your Shoulder?!
They've got the cash -- but these stars are out to prove they've got the stones to put their dough on the line against some serious poker sharks!
The Ultimate Poodle Identity Crisis
Sure, most poodles already look pretty ridiculous -- but these dogs will need years of counseling after suffering through this "creative grooming" dog show.
There's nothing that warms the heart more than a look of total humiliation on a dog's face.
K-Fed -- Swimming for Two
For the first time since Britney Spears divorced him, Kevin Federline dropped his top and showed off the kind of physique only a former backup dancer could acquire.
K-Fed and his one-piece bathing suit were easily spotted relaxing in Miami this weekend -- check out the entire gallery.