Michelle and Barack Cross Swords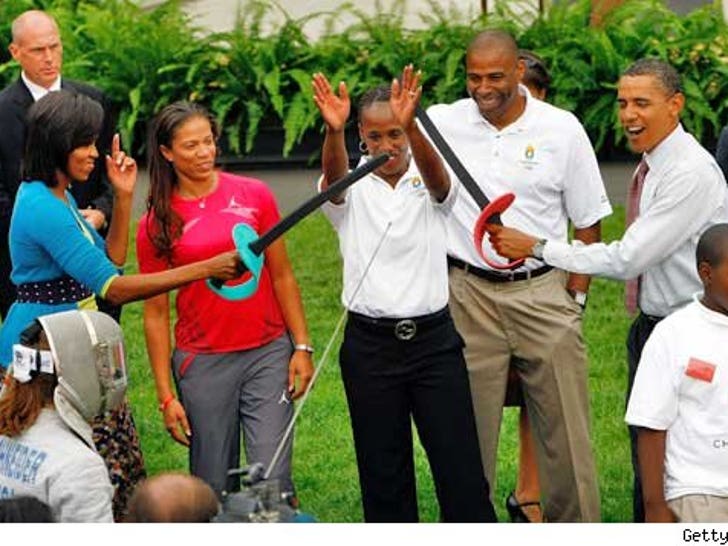 First Lady Michelle Obama and President Barack Obama battled it out on the South Lawn of the White House on Wednesday.
The Obamas jokingly fenced with each other as part of an event promoting Chicago's bid to host the 2016 Olympics.
Luckily, no one was injured and neither private nor public health insurance was needed.