Kanye -- The Unkindest Cut of All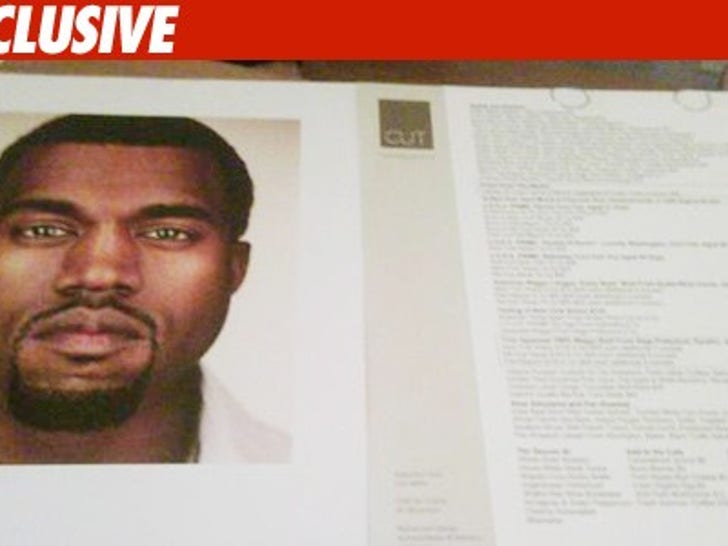 Wolfgang Puck has a P.R. problem -- one Kanye West ... and he's screwing with the menu.
CUT -- Wolfgang's Bev Hills restaurant -- has menus with pics of various celebs on the cover, including Kanye West, President Barack Obama, Arnold Schwarzenegger and Angelina Jolie.
Last night, several tables got dealt Kanye menus and complained to the server, who obliged by trading up.
We spoke with the manager of CUT, who confessed people were handing back Kanye menus even before his hateful VMA stunt last Sunday. We think you know his record.
But truth be told, the manager says people have also turned back menus featuring Obama and Arnold.
The restaurant will boldly continue to deal in Kanye.