Broadback Mountain -- Biel to Mount Kilimanjaro
Broadback Mountain
Biel to Mount Kilimanjaro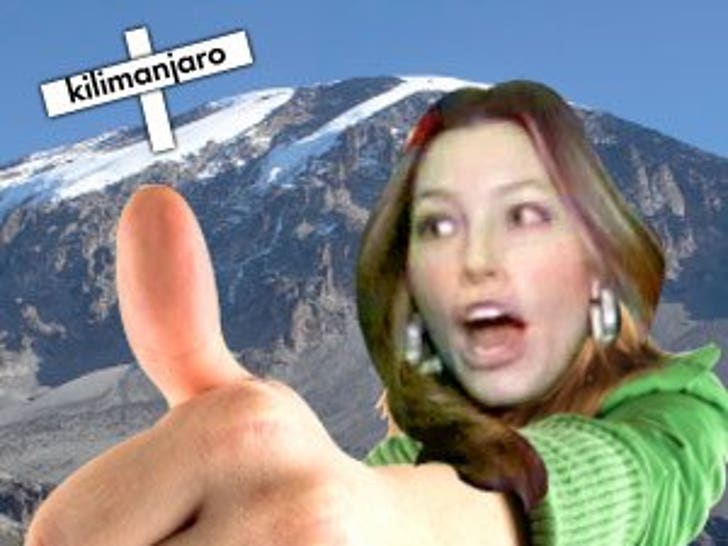 Mount Kilimanjaro is in for the best week of its life -- it's about to get scaled up by 2 of the hottest chicks on the planet ... at the same time.
Jessica Biel and "Transformers" hottie Isabel Lucas have just committed to go to Tanzania to conquer Africa's highest peak in early January ... and of course, it's all for a good cause.
The two are part of a program called Summit on the Summit -- an effort to raise awareness for clean water. There's a rumor that Biel's BF, Justin Tiimberlake will also join in on the climb ... but really, that would seriously screw up the ratio.