Carrie Prejean's Itsy Bitsy Spider Costume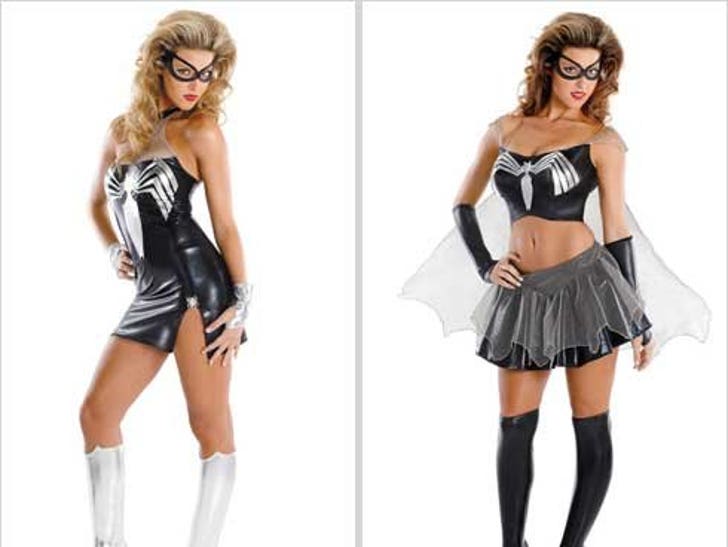 Need a Halloween costume that will scare the pants off two men who can't get married? Then Carrie Prejean has the perfect disguise for you ... and it's not as "biblically correct" as you might expect.
Prejean is currently being featured on several costume websites modeling outfits that could easily be worn by a stripper.
Carrie took the job modeling the Women of Marvel costume line last year -- before her infamous anti-opposite marriage moment at the Miss USA pageant -- though the costumes are just now being released. Carrie even rocked the wholesome getup down the runway at Comic Con 2008.
We're told the costume company tried to get Carrie to model another Hoochie-ween line this summer, but the starlet told them she was "too busy with Miss California."
But here's the real question...