'Zombieland' Star: I Have a Copy of 'New Moon'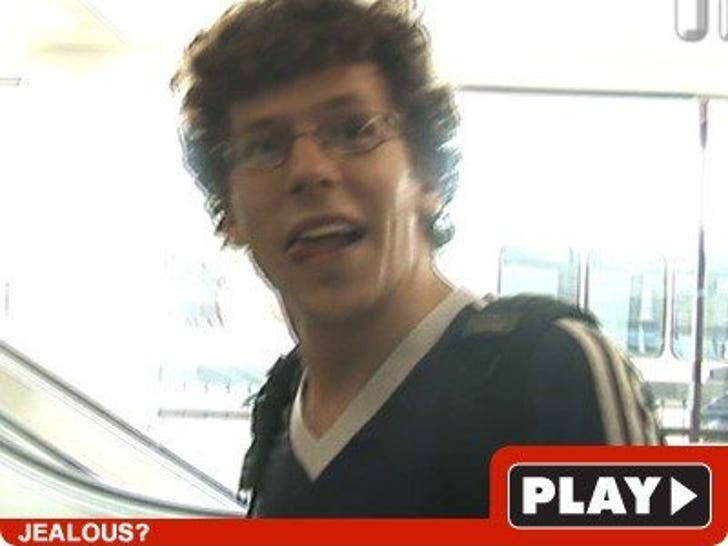 Attention crazy "Twilight" freaks: There's a copy of "New Moon" floating around out there ... and "Zombieland" star Jesse Eisenberg says he's already got his hands on it.
Yesterday at LAX, Kristen Stewart's "Adventureland" co-star told us the vamps vs. werewolves flick, which doesn't come out 'til late November, was in his bag -- and he'd be watching it on the plane.
Don't be surprised if, after this posting, Jesse gets chased down worse than Robert Pattinson at Comic-Con.