La Toya Jackson -- The Voice of Reason!?!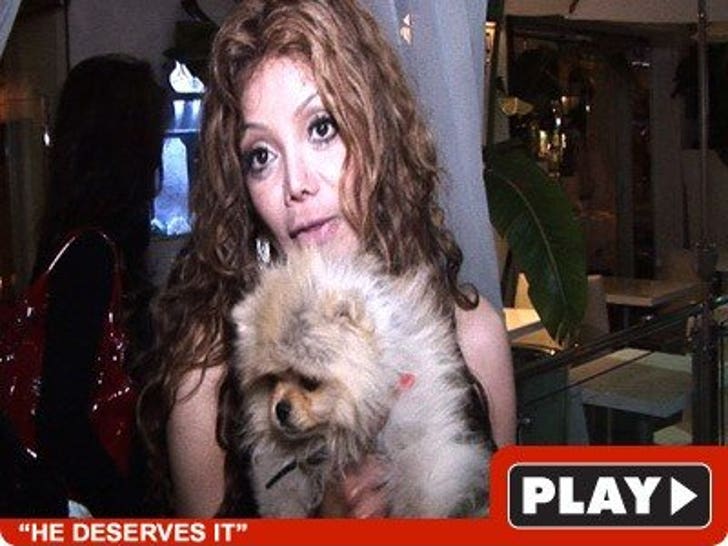 Check the sky for flying pigs -- because La Toya Jackson isn't talking crazy for once.
Last night outside Villa Blanca in Beverly Hills we asked Michael's sis about Paul Anka getting 50% in publishing rights to "This Is It" -- and even though her face was hidden behind a fluffy pup, her answer made complete sense.