Señor Obama Salsas with Another Woman
Obama Salsas
with Another Woman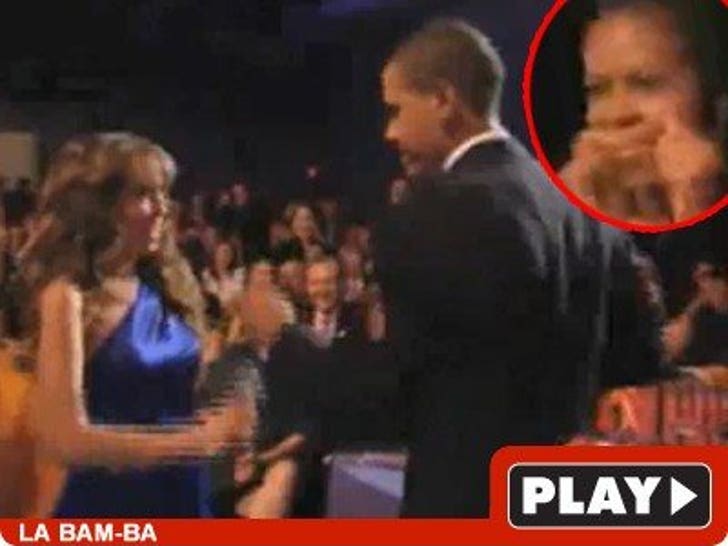 Hope the White House couches are comfortable -- 'cause it seemed Barack Obama was in the dog house with Michelle last night after busting out an impromptu salsa with another woman!
It all went down at the Fiesta Latina event at the White House, when El Presidente suddenly turned into a virtual Don Juan DeMarco for a one-on-one salsa with Latin pop star, Thalia.
But when Obama returned to his seat and tried to talk to Michelle, the First Lady wasn't havin' it -- totally blowing the guy off!!!!
And you thought Hillary Clinton was cold...