Burglar Bunch Suspect -- The Money Shot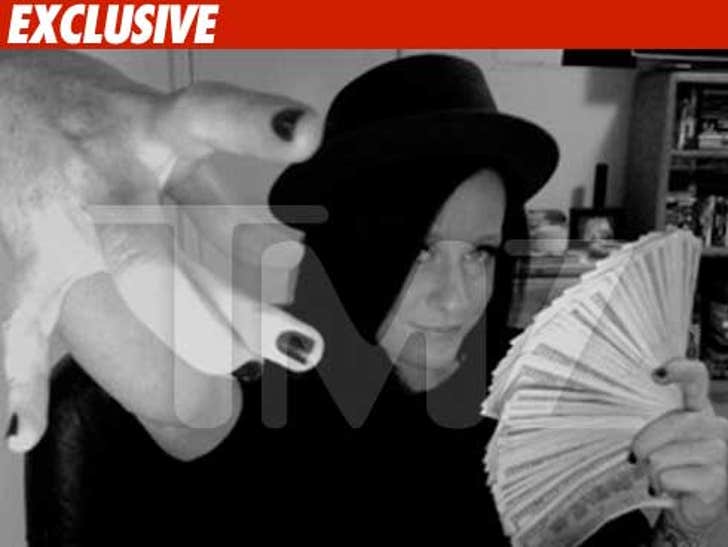 Hollywood Hills Burglar Bunch suspect Courtney Ames was rolling in dough when she took this glamour shot of herself holding a handful of greenbacks -- which probably came in handy when she had to fork over her $50,000 bail on Friday.
According to Alexis Taylor -- another alleged member of the Bunch -- the only reason Courtney got arrested on Thursday is because she's friends with Roy Lopez ... the 27-year-old who Alexis claims was in charge of selling off the Bunch's stolen goods.
The pic is another one of the gems found on the computer seized from Nick Prugo by the LAPD -- that everyone thought had been wiped clean. Whoops.